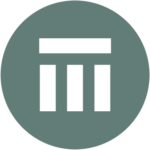 Webseite Swiss Re
About Swiss Re
Swiss Re is one of the world's leading providers of reinsurance, insurance and other forms of insurance-based risk transfer.
Swiss Re Corporate Solutions offers innovative, highly customized products to large and mid-sized corporations around the world, helping to make the world more resilient while its industry leading claims service provides additional peace of mind. We are serving clients from over 50 offices worldwide and are backed by the financial strength of the Swiss Re Group.
At Swiss Re we combine experience with creative thinking and cutting-edge experience to create new opportunities and solutions for our clients. This is possible thanks to the collaboration of our 15.000 employees across the world.
We are an equal opportunity employer and value diversity at our company. We do not discriminate on the basis of race, religion, colour, national origin, gender, sexual orientation, age, marital status, veteran status, or disability status.
We offer a flexible working environment where curious and adaptable people thrive. Are you interested in joining us?
About the Programme
We are looking for highly motivated graduates with strong interpersonal and analytical skills who are eager to learn and broaden their knowledge and expertise. You distinguish yourself not just in terms of academic excellence but in international experience, extra-curricular activities and – given the global nature of our business – language skills.
If you have an University, Bachelor, Master, PhD or equivalent degree with up to 3 years professional experience we invite you to apply to our "graduates@swissre" programme 2023. The programme offers you the chance to join the dynamic, fast-moving world of a leading risk knowledge organisation. Over an 18-month period you'll receive on- and off-the-job training including 2 job rotations that gives you the opportunity to work across different business divisions.
About the Role
Are you interested…
in originating, evaluating and underwriting D&O = Directors and Officers Liability Insurance (an insurance policy designed to protect managers from lawsuits alleging mismanagement), IPO / POSI = Prospectus Liability Insurance for Initial Public Offerings and other Public Offerings of Securities, EPLI = Employment Practices Liability-Insurance, Crime / BBB = Bankers Blanket Bond and PI =Professional Indemnity Insurance?
in analyzing and assessing those accounts with respect of exposure and coverages, in preparing quotes, structuring programs, offering primary and excess layers?
in fostering client and broker relationships and developing new opportunities with prospective clients?
in collaborating with international and cross-functional teams?
in contributing to project work and accepting special assignments when required?
in working in a great team?
The role offers you lots of space to develop ideas, contribute to creative solutions – and have fun!
About the Team
We are a diverse, well attuned and highly motivated team of Underwriters, Underwriting Assistants, Working Students and Business Services Colleagues with a very high level of entrepreneurial spirit, energy and expertise within the EMEA division, based in the DACH region.
We frequently interact with colleagues across the world and a number of stakeholders like Claims, Contracts, Product Underwriters, Operations, Actuaries and Risk Engineers.
Our team, the positive relationship with our customers and brokers in addition with our strong brand is basis for our success. With our continuous improvement attitude we provide our external clients and internal peers with fast, easy and effective ways of conducting business within an environment where the risks are understood.
Together with you we want to gather more experience and develop ourselves.
About you
University, Bachelor, Master, PhD or equivalent degree with up to 3 years professional experience
High affinity to technology and data analytics
Strong interest to learn about insurance, esp. about Executive Risks (include D&O, IPO / POSI, Crime / BBB, EPLI, PI)
Entrepreneurial mind-set focused on delivering results
Innovative, creative, showing a high degree of own initiative and drive to work independently
Team-player, willingness to contribute actively to the overall team result and team spirit
Strong collaboration with cross functional working groups or projects
Mature and self-confident
Able to work with clients, business partners and senior colleagues
Strong analytical skills and ability to focus on details without losing track of the bigger picture
Excellent oral and written German and English skills; additional language skills advantageous
We are looking forward to your application!