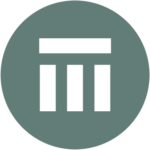 Webseite Swiss Re
About Swiss Re
Swiss Re is one of the world's leading providers of reinsurance, insurance and other forms of insurance-based risk transfer, working to make the world more resilient. We anticipate and manage a wide variety of risks, from natural catastrophes and climate change to cybercrime. Combining experience with creative thinking and cutting-edge expertise, we create new opportunities and solutions for our clients. This is possible thanks to the collaboration of more than 14,000 employees across the world.
Our success depends on our ability to build an inclusive culture encouraging fresh perspectives and innovative thinking. We embrace a workplace where everyone has equal opportunities to thrive and develop professionally regardless of their age, gender, race, ethnicity, gender identity and/or expression, sexual orientation, physical or mental ability, skillset, thought or other characteristics. In our inclusive and flexible environment everyone can bring their authentic selves to work.
About the Programme
We are looking for graduates with strong interpersonal skills, who are eager to learn and broaden their knowledge and expertise.
You have a Bachelor, Master or PhD degree with up to 3 years professional experience – we invite you to apply to our graduates@swissre programme 2023.
The programme offers you the chance to join the dynamic, fast-moving world of a leading risk knowledge organisation.
Over an 18-month period, you'll receive on- and off-the-job training, including a job rotation that gives you the opportunity to work across different business units.
About the Role
As a Client Underwriter Graduate you will work closely with experienced colleagues to develop tailored reinsurance products and innovative solutions for our clients.
You enjoy the combination of client facing activities and technical assessments (underwriting) of business opportunities.
Close collaboration with colleagues from various teams (incl. Underwriting, Claims, etc.) in a cross-functional team is important for us.
You will join us in negotiating terms and conditions with clients sometimes in face-to-face meetings.
Coordinating client events and preparing client presentations will allow you to gain valuable insights into the German P&C re/insurance market.
Your role will include helping us with originating, evaluating and underwriting treaty reinsurance business for the German market.
Together we build on our partnerships with our clients and share our knowledge, with the objective to bring value for the client and Swiss Re. This role offers you lots of space to develop ideas and contribute to creative solutions.
About the Team
We are a dynamic and diverse team in charge of all Property and Casualty client and broker relationships in the German market. Team play is essential in our day-to-day business.
Managing client relationships and growing our portfolio demands continuity, reliability, and deep technical knowledge, but also agility, creativity, and innovative capacity.
We handle our clients' portfolios, provide them with customised reinsurance solutions and partner with them for strategical discussions. We are using our Swiss Re resources and services in an optimal and efficient way.
Our team demonstrates entrepreneurial spirit, energy and expertise, that we seek to complement and strengthen with you. At the same time, we gather more experiences, develop ourselves and have fun!
About you
 Successfully completed university degree or equivalent
 You are strongly motivated to build up a sound understanding of the German non-life insurance/reinsurance market
 High affinity to technology and data analytics
 Ambitious mind-set focused on delivering results
 Innovative, showing a high degree of own initiative
 Team-player, willingness to contribute actively to the overall team result – and spirit
 Mature & self-confident; able to work with clients, business partners or senior colleagues
 Ability and drive to work independently and proactively
 Strong analytical skills and can focus on details without losing track of the bigger picture
 Excellent oral and written German and English skills