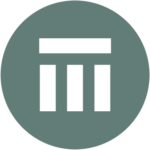 Webseite Swiss Re
About Swiss Re
Swiss Re is one of the world's leading providers of reinsurance, insurance and other forms of insurance-based risk transfer, working to make the world more resilient. We anticipate and manage a wide variety of risks, from natural catastrophes and climate change to cybercrime. We cover both Property & Casualty and Life & Health. Combining experience with creative thinking and cutting-edge expertise, we create new opportunities and solutions for our clients. This is possible thanks to the collaboration of more than 14,000 employees across the world.
Our success depends on our ability to build an inclusive culture encouraging fresh perspectives and innovative thinking. We embrace a workplace where everyone has equal opportunities to thrive and develop professionally regardless of their age, gender, race, ethnicity, gender identity and/or expression, sexual orientation, physical or mental ability, skillset, thought or other characteristics. In our inclusive and flexible environment everyone can bring their authentic selves to work.
About the Programme
We are looking for highly motivated graduates with strong interpersonal and analytical skills, who are eager to learn and broaden their knowledge and expertise. You have a Bachelor, Master or PhD degree with up to 3 years professional experience – we invite you to apply to our graduates@swissre programme 2023.
The programme offers you the chance to join the dynamic, fast-moving world of a leading risk knowledge organisation. Over an 18-month period, you'll receive on- and off-the-job training, including a job rotation that gives you the opportunity to work across different business divisions.
About the role
In your role you will be part of the team Client Markets Life & Health Germany developing the reinsurance relationships with our German clients. This includes monitoring and evaluating assigned client accounts to ensure their profitability. A more important aspect, though, will be to originate new business, with both existing and prospective clients. You establish a network with client contacts and other relevant industry partners and stakeholders in the market (e.g. rating agencies, sales channels, start-ups etc.) to identify growth opportunities (e.g. development of new innovative products).
An important part of the role is collaboration with technical experts in a cross-functional team. Together we build on our partnerships with our clients and share our knowledge, with the objective to bring value for the client and Swiss Re. This role offers you lots of space to develop ideas and contribute to creative solutions
About the team
As L&H Germany we are a diverse team located in Munich serving the German market and as such are part of a greater unit in Division EMEA working across various countries and markets.
Key ingredients are a high level of entrepreneurial spirit, energy and expertise, that we seek to complement and strengthen together with your support.
At the same time, we gather more experiences, develop ourselves and have fun!
About You
Successfully completed university degree or equivalent, ideally in Mathematics, Physics or Economics
Strong interest to learn about insurance/reinsurance
Commercial mindset, affinity to sales and marketing
Entrepreneurial spirit focused on delivering results
Innovative, showing a high degree of own initiative
Team-player, willingness to contribute actively to the overall team result
Strong collaboration with cross-functional working groups or projects
Mature & self-confident; able to work with clients, business partners or senior colleagues
Ability and drive to work independently and proactively
Good analytical skills with ability to see the bigger picture
Excellent oral and written German and English skills, further languages a plus
We are looking forward to your application!